Regular price
Sale price
€ 329,95
Unit price
per
Sale
Sold out
We took the legendary Evil Twin and shrunk it for the next generation of park rats. It comes fully loaded with our bulletproof Hyperglide sintered base, 3BT™ and Sidekick™ to reduce edge catches and speed up freestyle progression. This is the ideal weapon for younger or smaller park riders looking for a serious freestyle board.
View full details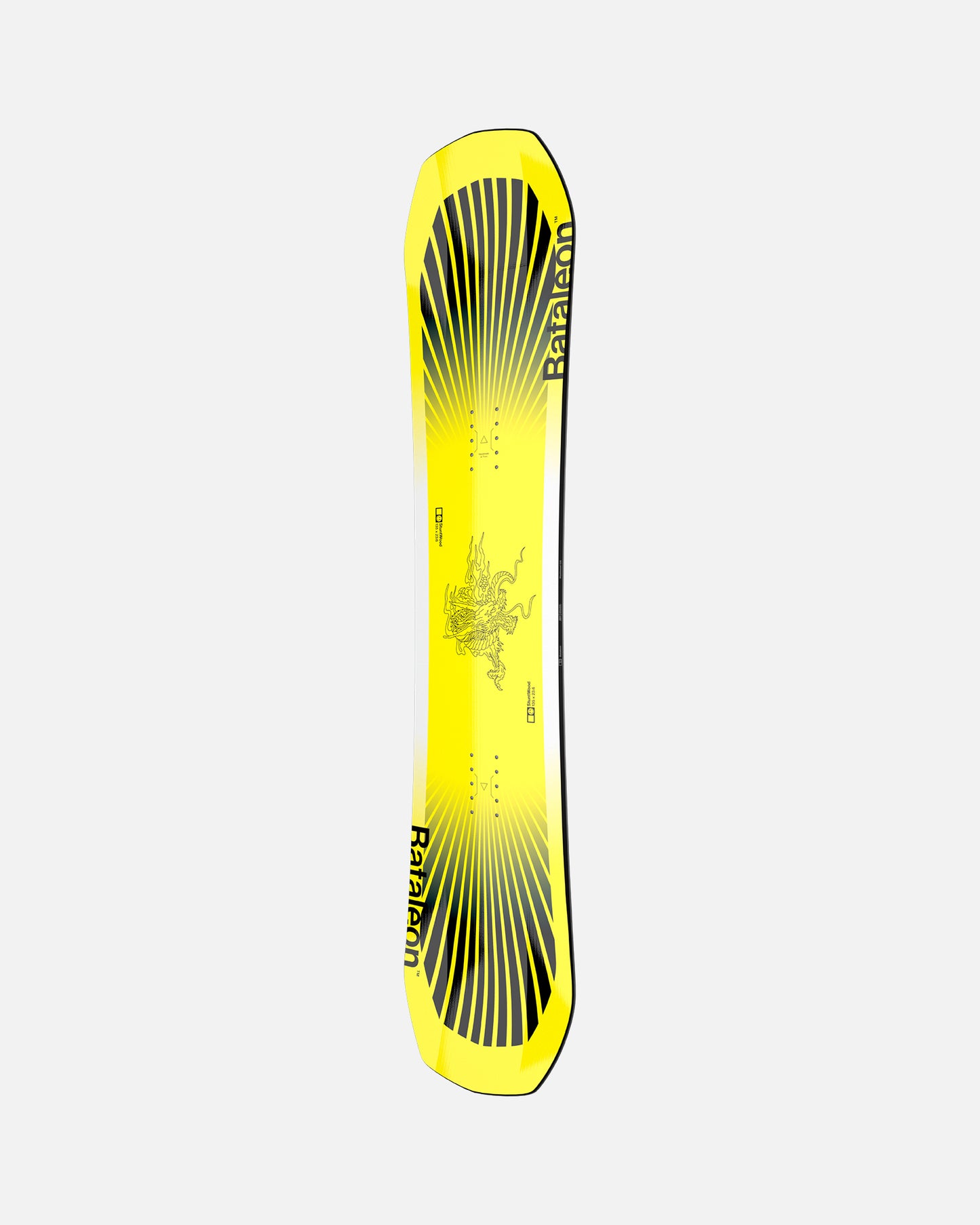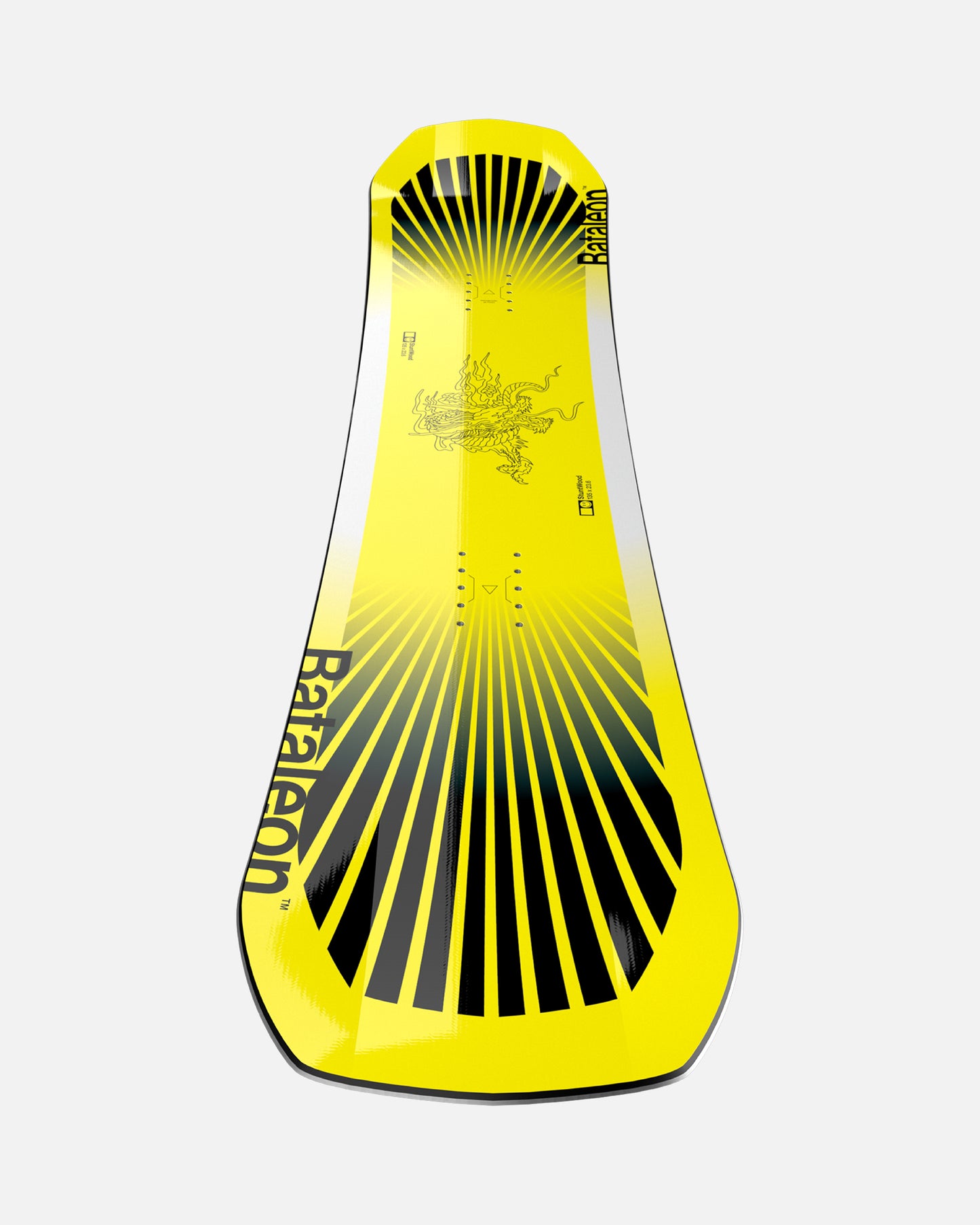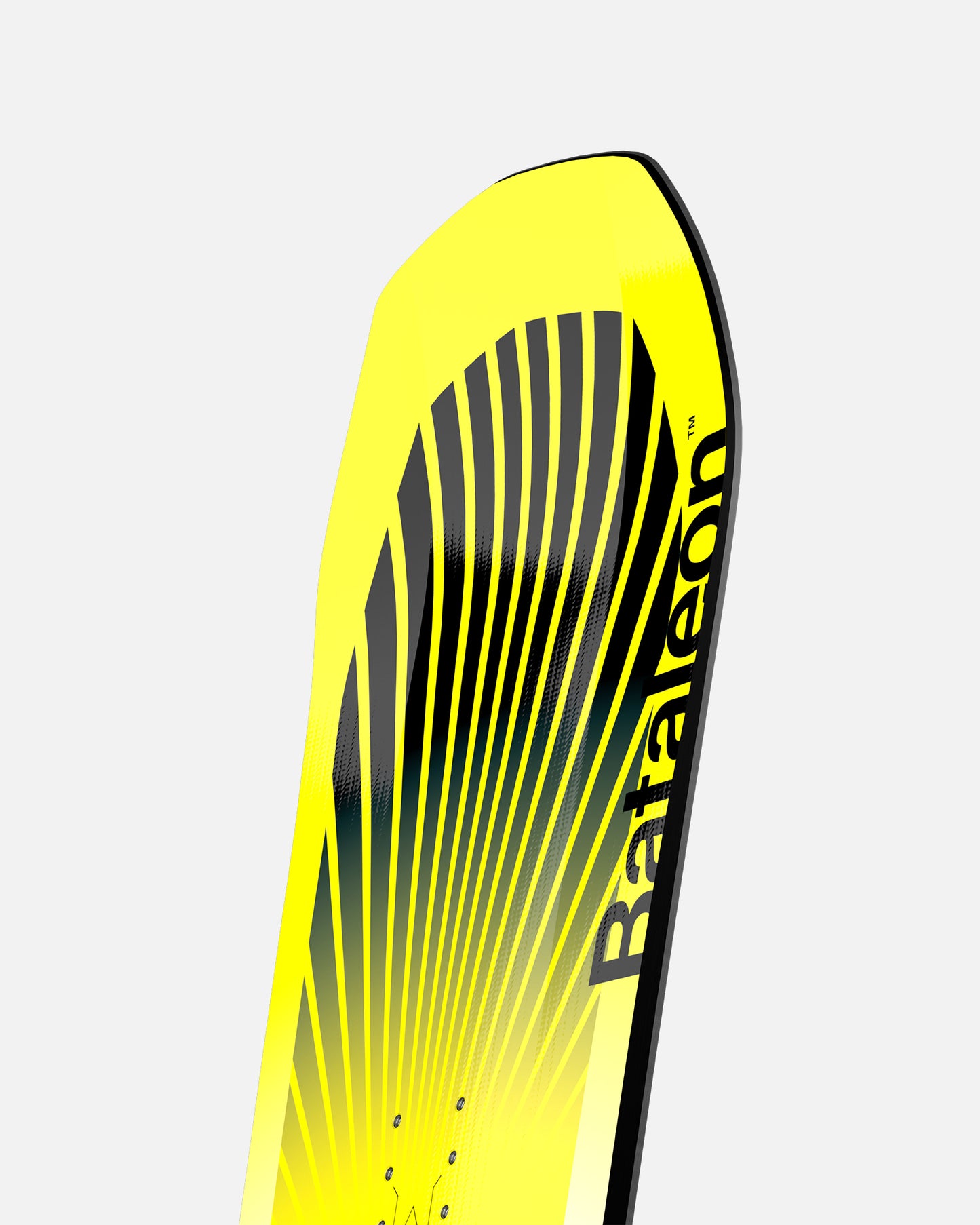 Terrain
What's this board's natural home? Full send in the park? Elbows down on the trails? Or chucking roosters somewhere off grid?
Flex
3.0
Softer snowboards are easier to press and won't kick your ass if you make a mistake. Stiffer decks are more stable at speed and super responsive edge-to-edge. Choose your poison.
Float
46
10100
Min. FloatMax. Float
Maximum volume for surfy vibes in the pow, or a smaller surface area for nimble freestyle performance. This number is calculated with length, width, 3D shape and surface distribution.
Outline Shape
Twin
Boards that are shaped for the park are designed with maximum center base width and minimal side base uplift. Creating a stable landing platform with confidence boosting forgiveness and next level agility. Think about your tricks not about your edges.
Camber Profile
Low Camber
Camber profiles are defined from low to high. Higher camber make for more dynamic boards that need to be ridden more aggressively to get maximum performance. Lower camber boards are smoother on lower speeds and in powder. All camber profiles run from nose to tail. higher is not always better...
3D Shape
3BT™ + Sidekick™
Combining the responsiveness of traditional tip-to-tail camber with the dynamic shaping properties of Triple Base Technology and the performance boosting Sidekick feature makes for a 3D snowboarding experience like no other.
Nose Sidebase Uplift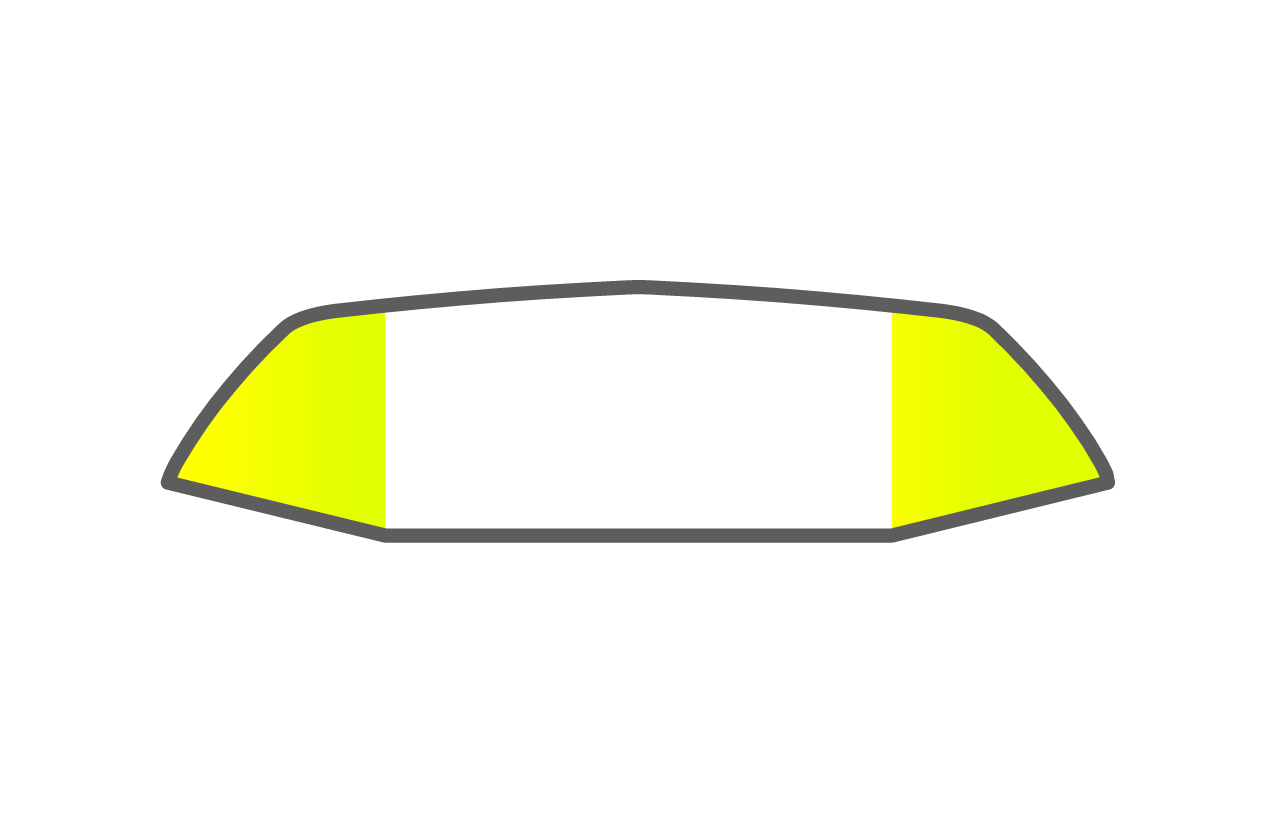 Low
The gradual side base uplift in the nose determines how the board will behave on snow. most effected are the edge to edge performance and the uplift generated when riding powder.
Tail Sidebase Uplift
Low
The gradual side base uplift in the tail determines how the board will behave on snow. Any amount of uplift brings all the benefits of Triple Base Technology making opur boards more versatile then others.
Glassing
Bi-Ax Lamination
A traditional two-way weave that is light, strong and playful; it keeps the board snappy without adding torsional stiffness, which is great for getting creative.
Woodcore
Core Core
Full poplar with hardwood beech stringers to strengthen the boards backbone, reinforce the inserts and increase pop.
Base
Hyper Glide S
Our standard sintered base that's durable and fast – and even faster when you keep it waxed.
Sidewalls
Shock Walls
This is our Urethane infused sidewall technology. ShockWalls smooth out your ride and are more resistant to impact.
SideKick™ builds on the concept of Triple Base by increasing the sidebase uplift just outside the widest points of the nose and tail. The tips become more like a hull, boosting float in deep snow and slicing through crud. It also helps the board to roll quickly and evenly from edge to edge.
At the heart of every Bataleon is a combination of 3BT™ and positive camber. It's an innovative solution to the profile puzzle that minimizes the potential for edge-catch without sacrificing ollie power or carving performance. From this starting point, we fine-tune each element according to the boards desired riding style.
| | | | | |
| --- | --- | --- | --- | --- |
| Length (cm) | 130 | 135 | 140 | 140W |
| Effective Edge (cm) | 97.6 | 102.1 | 106.6 | 106.6 |
| Waist Width (cm) | 23.0 | 23.5 | 24.0 | 25.0 |
| Tip/Tail Width (cm) | 26.7 / 26.7 | 27.4 / 27.4 | 28.0 / 28.0 | 29.0 / 29.0 |
| Sidecut Radius (m) | 6.3 | 6.6 | 6.9 | 6.9 |
| Inserts | 20 | 20 | 20 | 20 |
| Min/Max Stance (cm) | 42.0-50.0 | 44.0-52.0 | 46.0-54.0 | 46.0-54.0 |
| Min/Max Stance (in) | 16.5-19.7 | 17.3-20.5 | 18.1-21.3 | 18.1-21.3 |
| | | | | |
| --- | --- | --- | --- | --- |
| Length (cm) | 130 | 135 | 140 | 140W |
| Weight Recommendation (Kg) | 34.0-54.0 | 39.0-59.0 | 44.0-64.0 | 46.0-66.0 |
| Weight Recommendation (Lbs) | 75-119 | 86-130 | 97-141 | 101-145 |
| Boot Size (EU) | 33-37 | 34-38 | 36-39 | 37-41 |
| Boot Size (cm/mondo) | 21.0-23.5 | 21.5-24.0 | 22.5-25.0 | 23.5-26.0 |
| Boot Size (US) | 2-5 | 2-5 | 4-7 | 5-8 |
| Boot Size (UK) | 1-4 | 1-4 | 3-6 | 4-7 |
Great board
This is my first snowboard, it is a huge step up from rentals. It is very fun in the park. It works well for small adults as well.
a great Bataleon snowboard, down here in Argentina
I watched my daughter glide through the snow very smoothly, as the board is perfect for her size (age 23), she is an intermediate level and the board was very easy for her to use.
Stuntwood wide 140
Perfect flex pattern super fun in park
This is a an a amazing snowboard
Hi there this is Alfie I'm 10 riding a size 130 this is an amazing board because it feels like surfing a wave and the flex is great ! I would recommend this board and day of the week I hope to see other kids like me to enjoy this amazing board🤘
#1 Quiver Board!
Got the Party Wave Twin in October, road it opening day at Crystal Mtn Resort (WA) on man made snow. Didn't particularly care for it and put it away for a couple of weeks. Pulled it out in mid December and haven't taken it off since. I'm a snowboard instructor at Crystal, and have ridden well over 40 days this season, and the PW is the best all mountain board for the northwest snow in my quiver. It's not the best in deep, heavy back country snow, but, holds it's own. Got my 11 year old grandson the Bataleon twin Stunt Wood, and he absolutely loves it, especially on mogullie black diamonds .
Thanks Bataleon for your wonderful 3D tech boards!
Choosing a selection results in a full page refresh.
Opens in a new window.